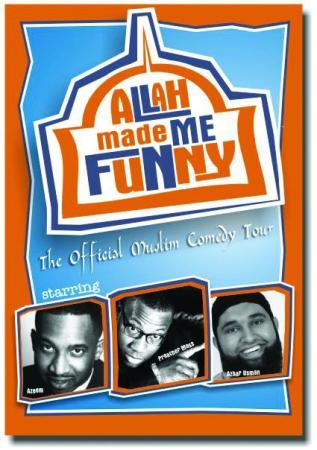 I have just received an e-mail from a good friend of mine on an event that is not to be missed. Has anybody seen or heard of the "Allah Made Me Funny" comedians? If not then this is your chance to go and see these talented comedians for FREE! The event is being sponsored by The Ministry of Awqaf & Islamic Affairs with The Grand Mosque Western Perception Of Islam Center. Starring America's funniest Muslim comedians Azhar Usman, Preacher Moss & Mohammad Amer!
Below is the time, date and location of the event. Don't miss it!
Program: Stand-up Comedy Show (in English)
Date: Tuesday 30th March 2010
Time: 7.30 p.m.
Location: The Grand Tent. The Grand Mosque of Kuwait
Seats: ARE FOR FREE
Official Website: Allahmademefunny
IMPORTANT UPDATE:
I have just arrived from the event and I was completely shocked. Because the message I have received told me that IT WAS GOING TO BE A SHOW. But in truth it turned out to be a press conference. People who have purchased their tickets DO NOT SKIP THEM. That's where the real show is. I am sorry that it didn't turned out what it was to be because I was all excited about it when I received the news and I DID DOUBLED checked with the person who is managing it before I shared the news with Mark on 248am.com.
However, the press conference was quite interesting as it allowed the fans to ask just about any questions they wanted to ask to the comedians. Moreover fans were able to get an autograph and a personal photo with the guest stars. I am sure the fans were pleased that they finally had the chance to meet and greet these guys before their show at Gulf University of Science Technology GUST.