This is awesome!!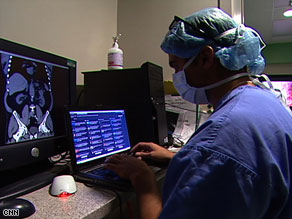 I've seen useless (but really fun) hacks that uses twitter to keep things up-to-date… Like the twittering coffee machine and that baby kicker twittering device thingy…
But to use it to keep families up-to-date about surgeries is something amazing…
I bet the Kuwaiti version of this will be MSN Messenger; The surgeon will keep on chatting with the family leaving the victim behind 😛 (Just kidding, I love Kuwaiti surgeons)
More details? Check the CNN article about it.